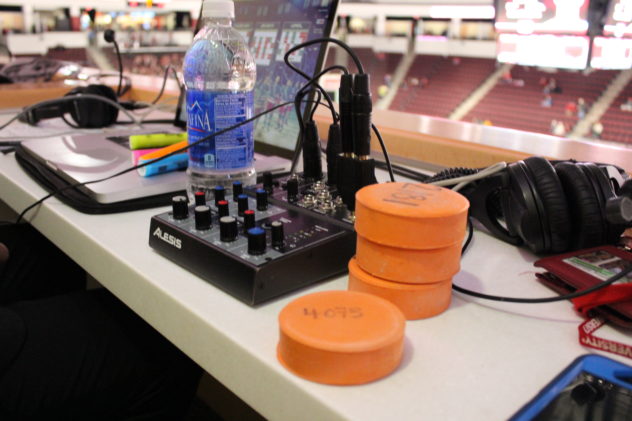 I have hosted a few podcasts including Stick To Sports, The Podcast That Ruined College Hockey and Neutral Zone's Zonecast.
Zonecast features interviews with experts in hockey about their experiences and advice for youth hockey players.
Stick To Sports features a mix of "politics" and sports and places and emphasis on athlete activism. I discuss a variety of topics and occasionally interview guests. I also created a companion newsletter that breaks down the weekly happenings in politics, sports and politics and athlete activism.
The Podcast That Ruined College Hockey is my show about Big Ten hockey. In addition to weekly breakdowns of the league, teams and standings I talk with college hockey experts and reporters for their perspective on the conference and its teams.
I was in radio broadcasting for all four years while at Boston University. I served as a color commentator for men's hockey and women's lacrosse. and also broadcasted various women's hockey games. I participated in a weekly radio show, Monday Night Sports Block, and served as the producer for that show for three years.
Here are some of my radio broadcasting appearances.
PressCast (The Victory Press)
First episode of our podcast for Victory Press, speaking about our first season and more
Spoke about Princeton hockey and more during the 2014 Liberty Hockey Invitational
Appearance on Ohio State's student radio
Spoke about the Big Ten and the state of women's professional hockey