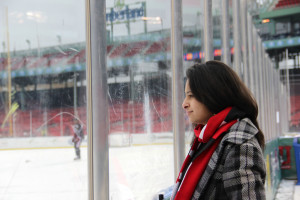 I am a multimedia hockey reporter who covers social issues in sports and college hockey as well as the co-author of Game Misconduct, a book on fixing hockey's toxic culture.
My work has appeared in outlets like espnW The Athletic and the Globe and Mail. I have also given a host of interviews, including television appearances on the CBC. Two of my essays have been listed as Best American Sportswriting notables. I have also been named a sports personality to watch.
For more information, please email me at jashvinapshah[at]gmail.com.