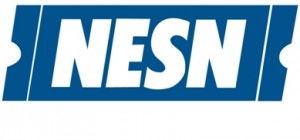 I interned for the New England Sports Network website, NESN.com, from June-December 2011. I covered a few events and provided content for the website including opinion pieces and photo galleries and I also copy edited.
You can browse some of the stories I wrote for NESN on this page and can look through all of my NESN.com clips here.
The downloadable versions of these articles can be found on my website here.
PawSox Players Not Thinking About Potential Call-Up, Instead Remaining Focused on Task at Hand
Doc Emrick's Departure Leaves Void for Devils Fans, As Play-by-Play Man Truly One of a Kind
Zach Parise's Contract Leaves Room for Lingering Questions, Uncertainty of Star's Future in New Jersey
Head of the Charles Live Blog: Cambridge Boat Club, Team Attager, Boston University Among First Day Victors
Daniel Nava Sees Similarities Between Minors, Majors in Return to Fenway Park
Martin Brodeur Shouldn't Retire Despite Subpar Season and End of Contract Nearing
If you would like to contact me, please fill out this form. Thank you!
[contact_form]